Client

VIA Rail Canada

Budget

30,1 M$

Year

2014

Location

Brockville, Cobourg, Belleville et Oshawa
A third railway line has been added in the Montreal-Toronto corridor to accelerate travel between these two cities, and VIA Rail Canada has now undertaken a major project to ensure safety and answer the needs created by this new line. A multidisciplinary team consisting of Aecom and COBALT Architectes was asked to design three new stations in Belleville, Cobourg, and Oshawa, and to restore the Brockville station to its original appearance.
VIA Rail Canada wanted to provide a uniform image for all of the stations, while ensuring that each one retained its own specific characteristics. Because a high volume of traffic is projected, a walkway has been installed above the railway lines in Belleville, Cobourg and Oshawa. These glass-enclosed walkways allow passengers to move safely from one side of the rails to the other.
One of the Belleville station's defining characteristics is the preservation of its heritage building, although this building is no longer in use. The new station has a more modern and elegant look that also provides continuity with the industrial style of the 1920s.
The Oshawa station has been extended to welcome more passengers. A walkway and an elevator have been added to facilitate movement, and the size of the waiting area has been increased. The walkway is a pleasant spot for waiting, with an interesting view of the landscape surrounding the station.
The Cobourg station has also been redesigned and provided with a glass-enclosed walkway, elevators, and a central platform that fits in with existing facilities.
The Brockville station has been completely restored.
The team was responsible for carrying out feasibility studies, preliminary studies, and detailed design proposals, as well as developing drawings and specifications and managing this large-scale project.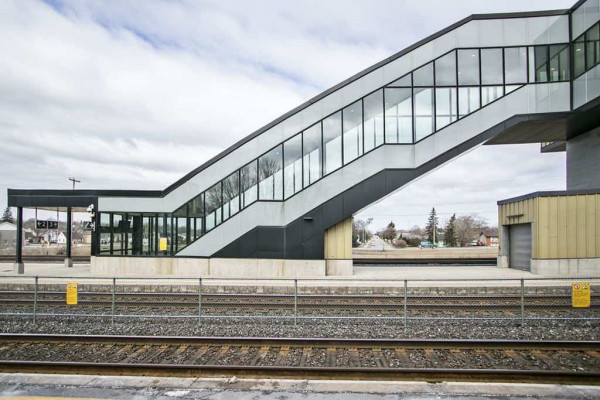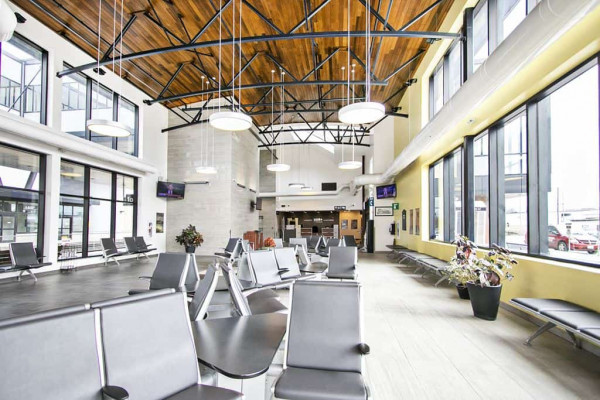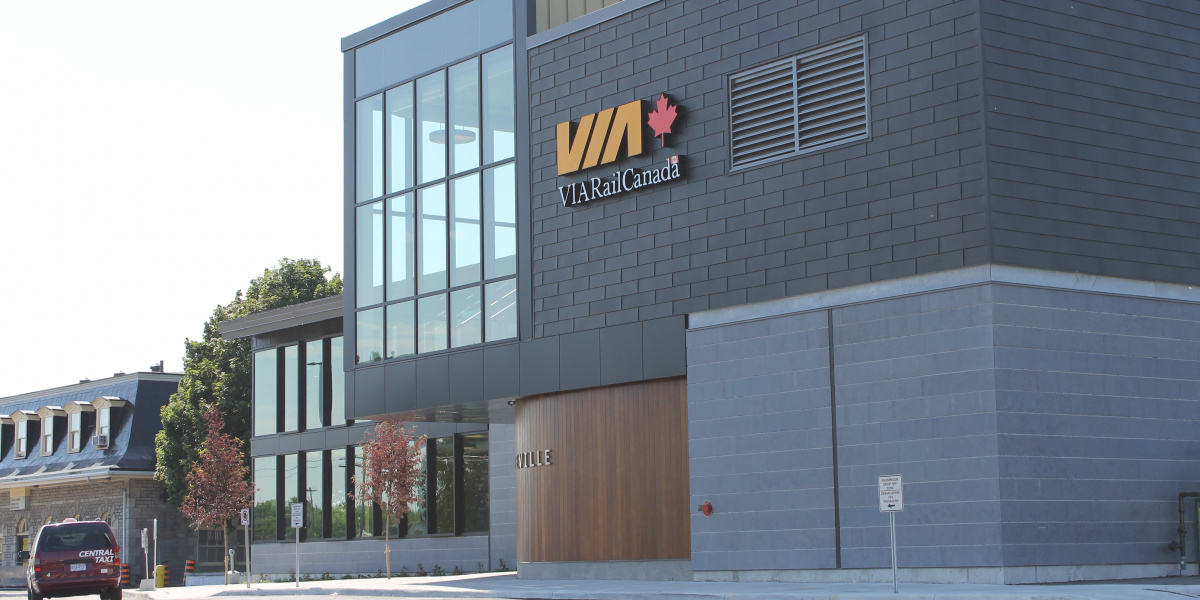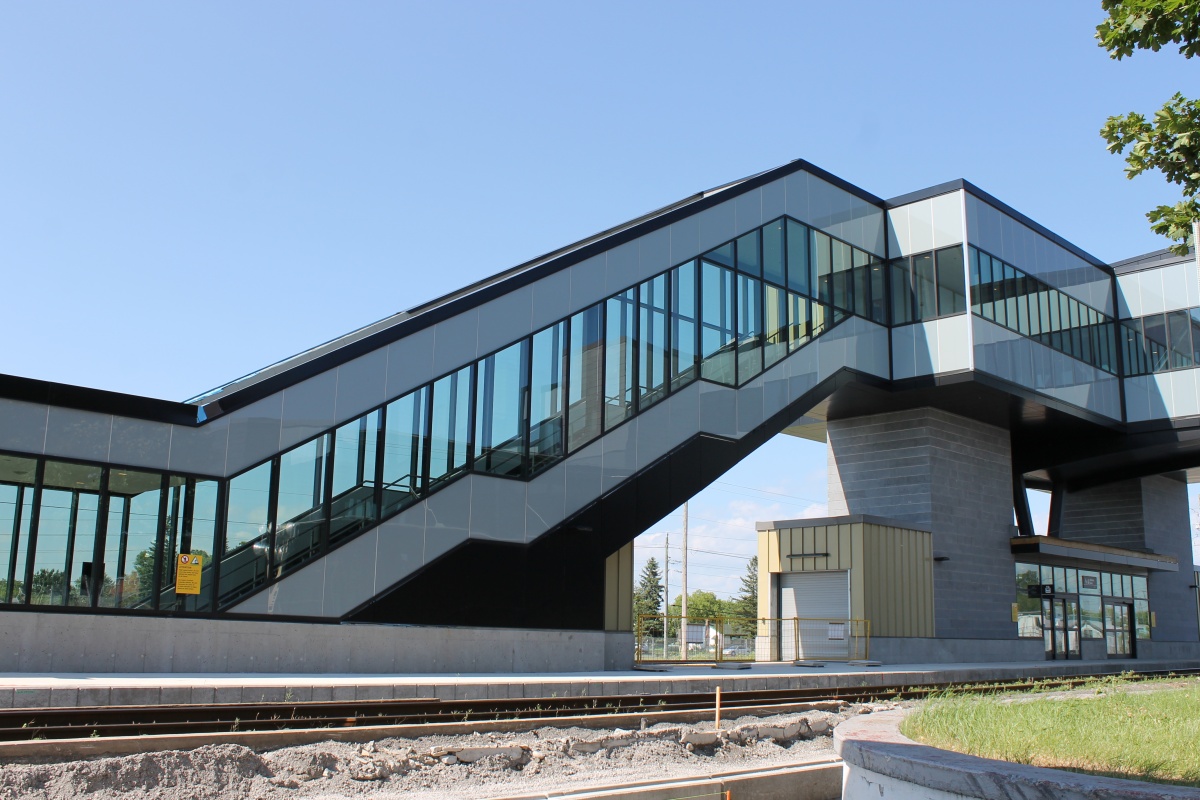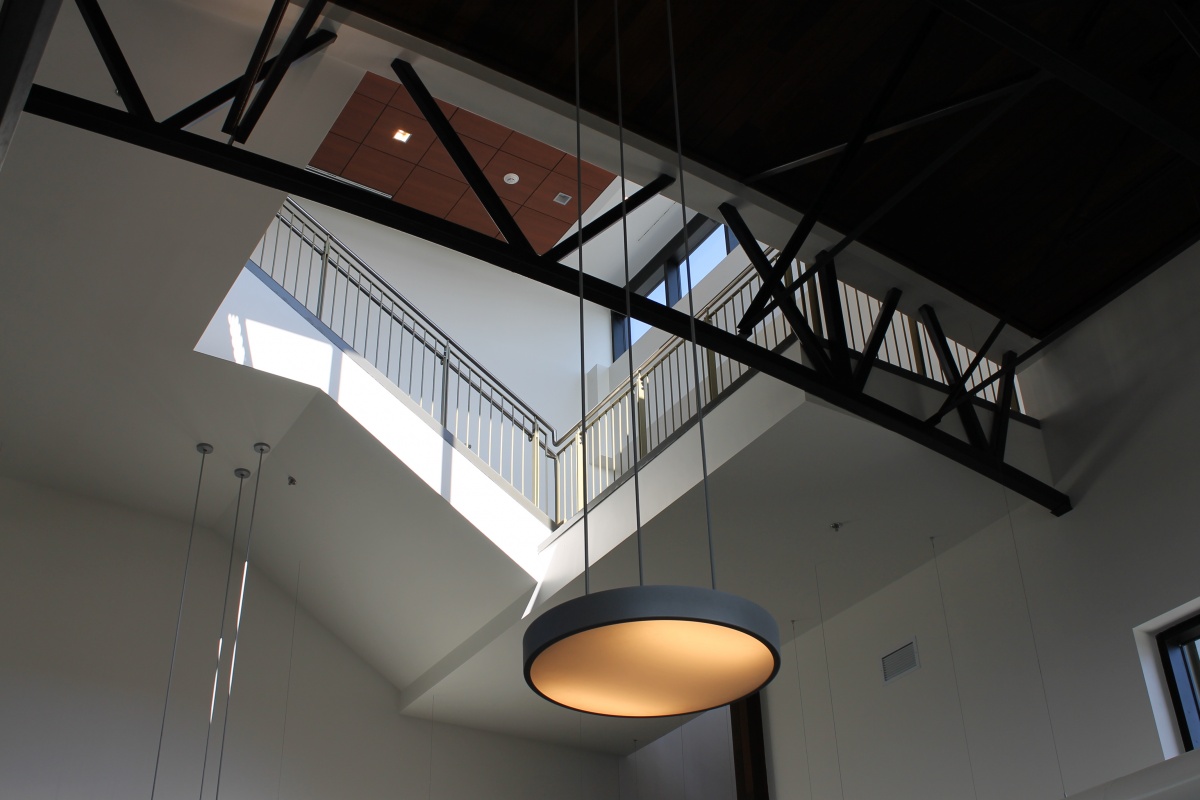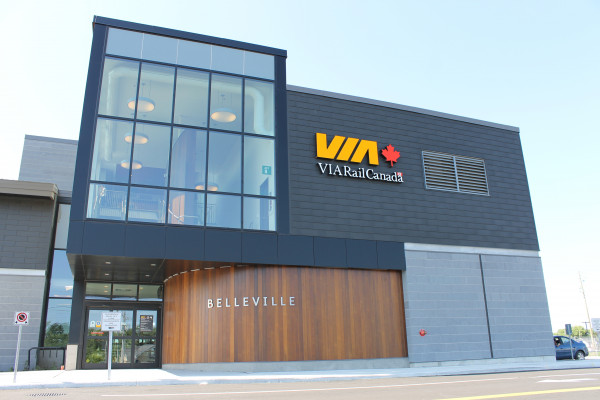 Other projects « transportation »