Client

Société Québécoise des Infrastructures

Budget

6,1 M$

Year

2011

Location

Sorel-Tracy

Partners

STGM and Boudrias Légaré
The Sûreté du Québec had taken charge of civil security for the town of Sorel-Tracy and the surrounding area, but nothing had been done to renovate or upgrade the old station. After a series of studies showing the limits of existing facilities, it was decided to tear down the station and replace it with a new building.
The new station is designed to distribute its functions around the presence of light. Because the building is used 24 hours a day, it was important to make sure that users are always in contact with light.
Functions are distributed according to their characteristics around the central skylight. Administrative spaces are located to the east and south, providing them with greater luminosity. On the opposite side, spaces assigned to the mechanical room and detention cells are incorporated into a more discreet façade along the expressway.
Like other LEED buildings put up by the Société Québécoise des Infrastructures, the Sorel-Tracy combines brick, wood, and glass.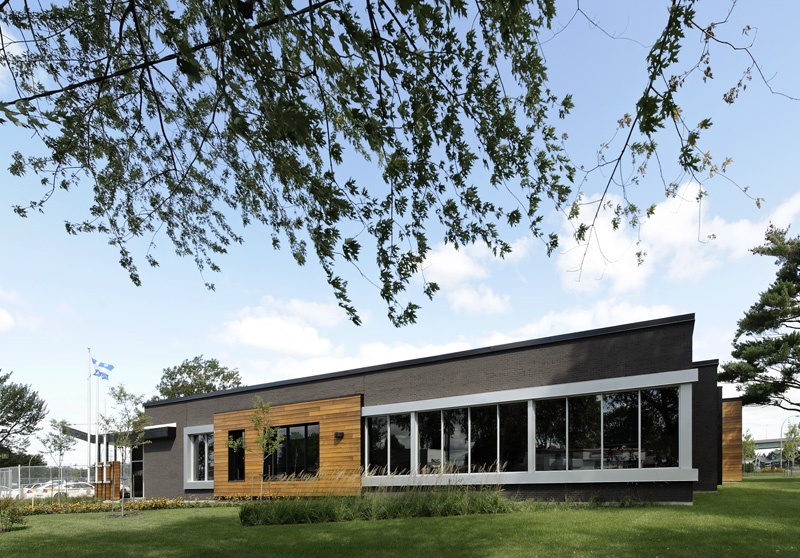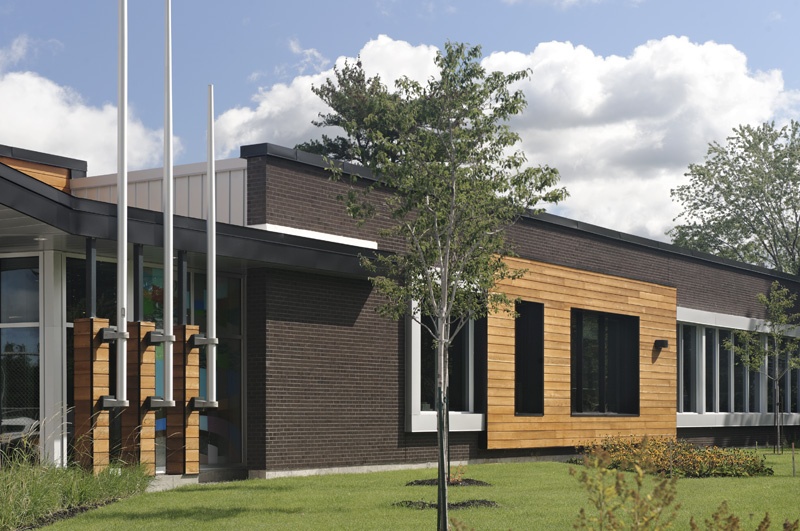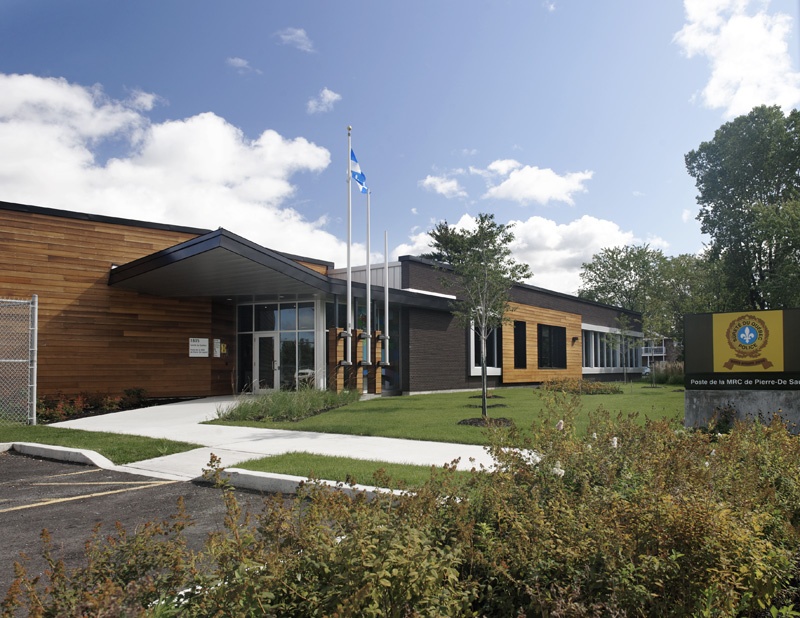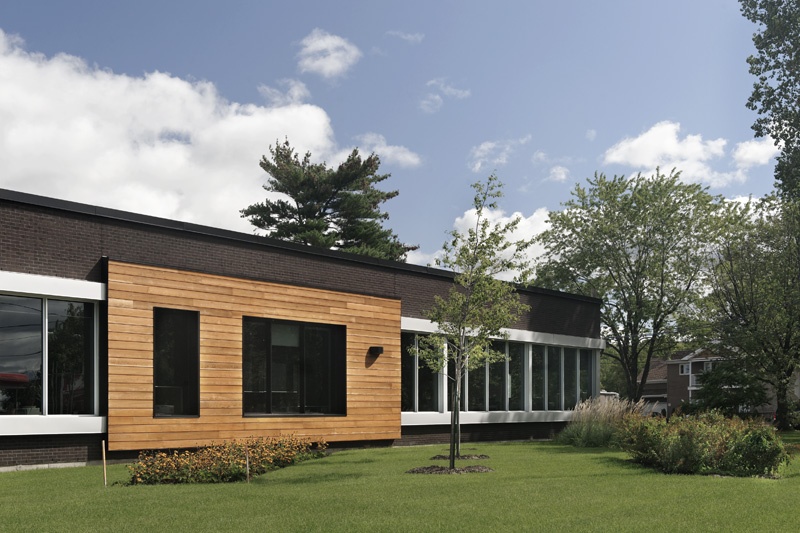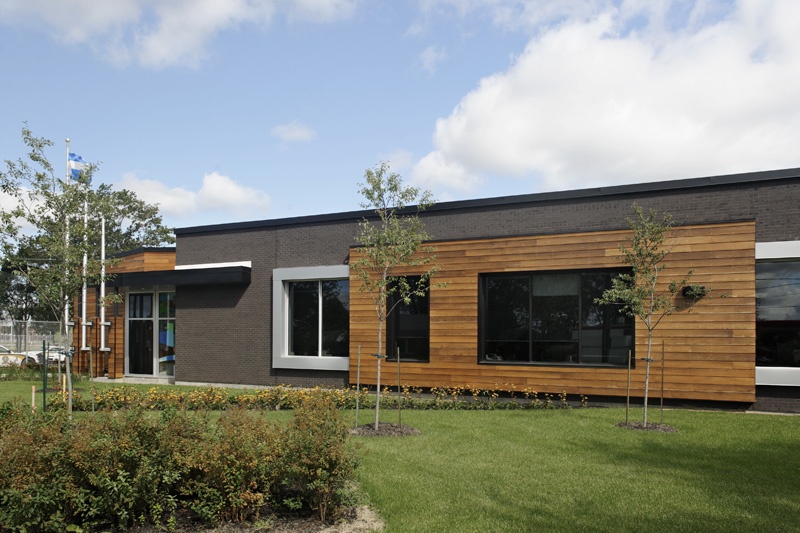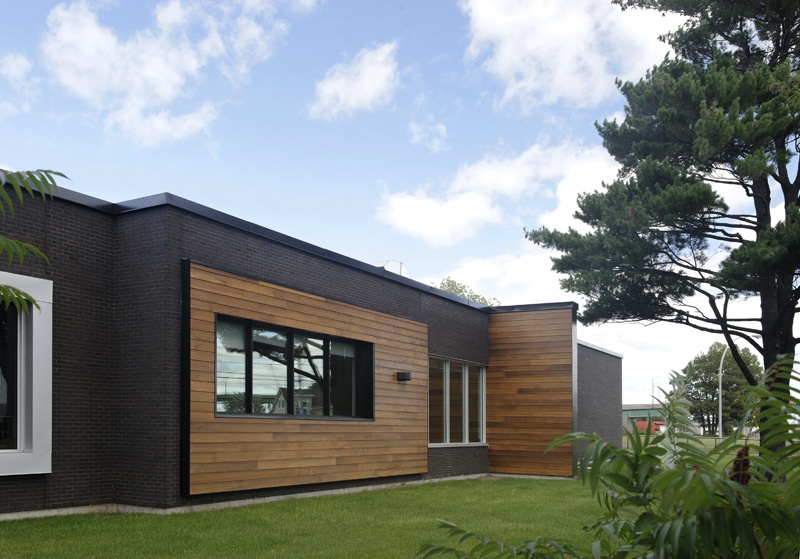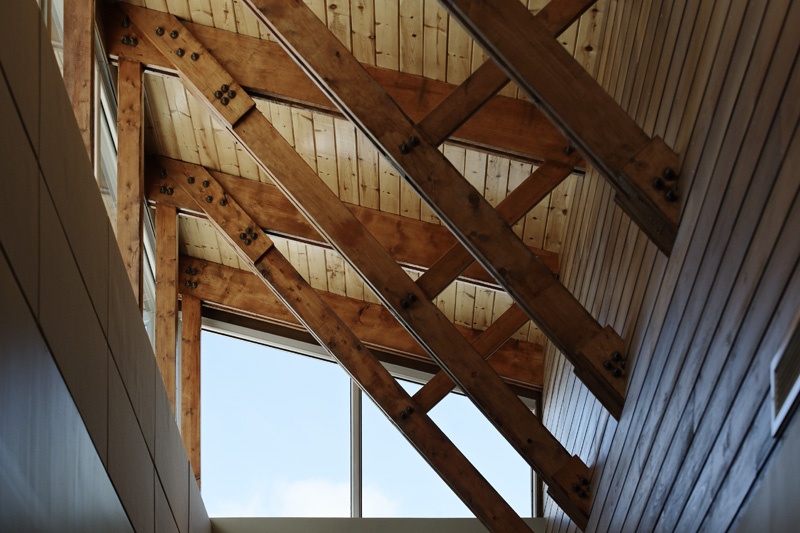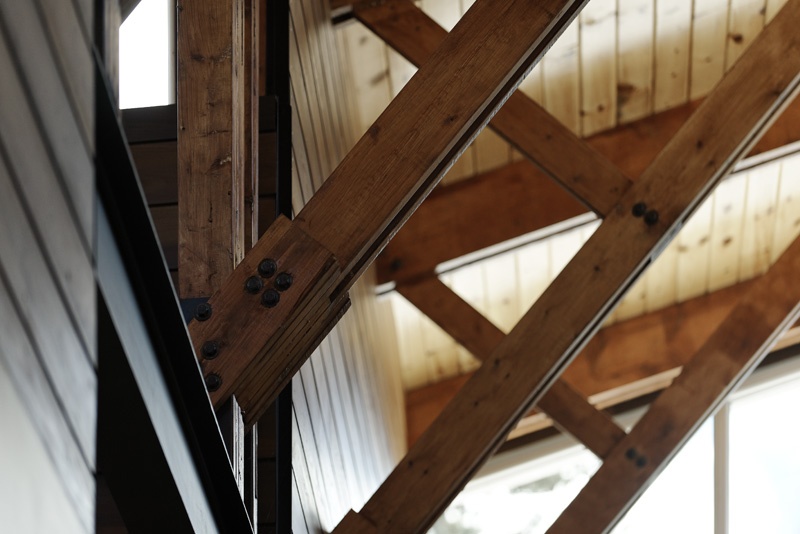 Other projects « institutional »