Client

Privé

Budget

N/A

Year

2015

Location

Québec
Located on the outskirts of Québec City in the suburbs of Cap-Rouge, the Résidence BT is a single-family house flooded with natural light and striking views above the neighborhood. The house has been designed on different levels, volumes and terraces, following the heavy slope of the site. The owner wanted a clean and minimalist home, both indoor and outdoor. The architecture firm respond to that by using monochromatic colors and a limited palette of materials. Highly inspired by the nordic context of the city, the project seems to blend in the winterscape of the site.
The lower level is occupied by a double-space garage which is almost entirely built in the ground. The house's main entrance is located on the west side and connected to the front alley by a series of stairs merged with the site. The facade overlooking the street has abundant windows that provide panoramic views to the Laurentides Mountains on each level of the house.
One of the main objectives for the clients was to be able to welcome guests comfortably in their house, but keeping it really cozy for the everyday life. The architects have designed a welcoming house, with an open-plan, a generous kitchen and service rooms logically dissimulated on the main floor, all separated from the living spaces by a slightly change of levels and low walls to keep the views unblocked. With all its white surfaces, the interior has a great luminosity and the different ceiling heights bring dynamism and openness to the whole project.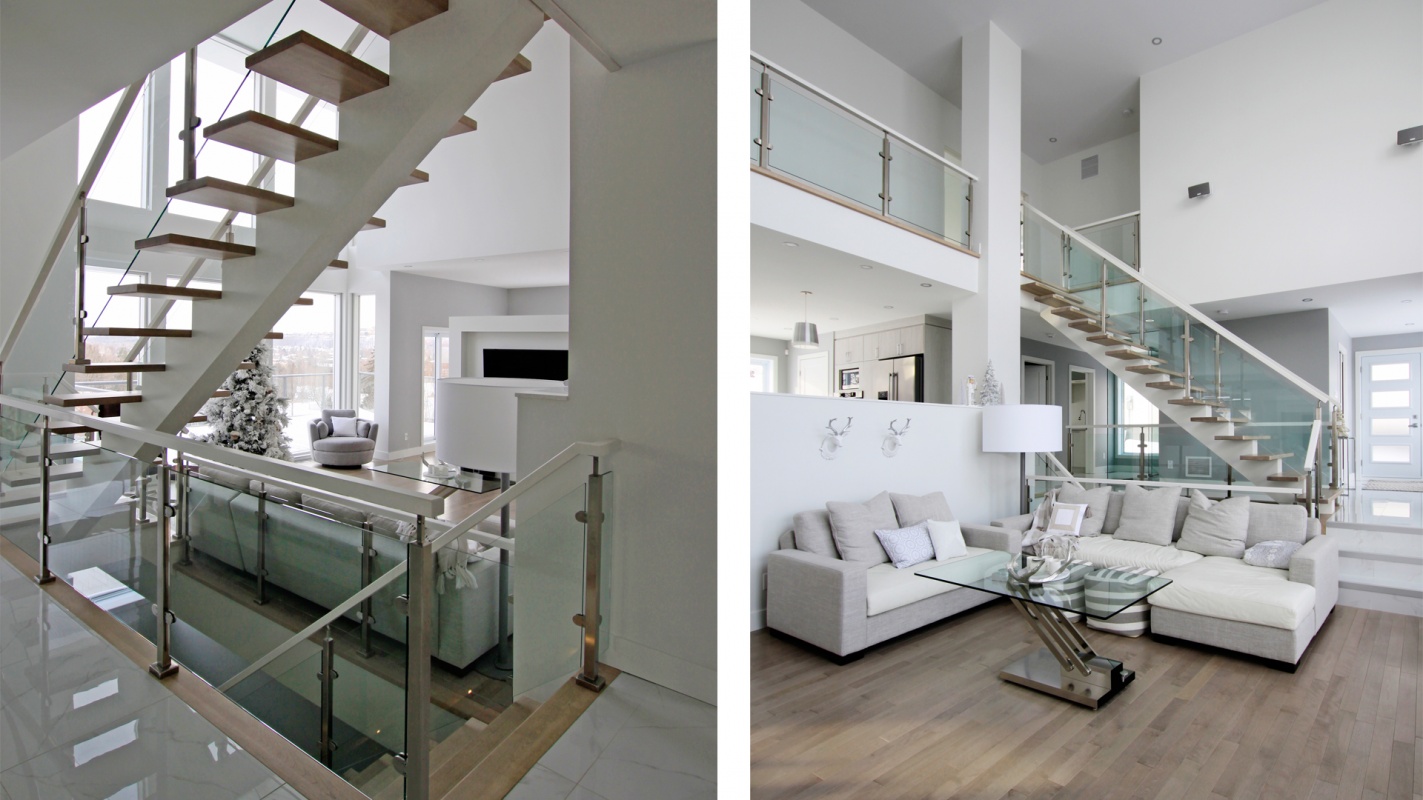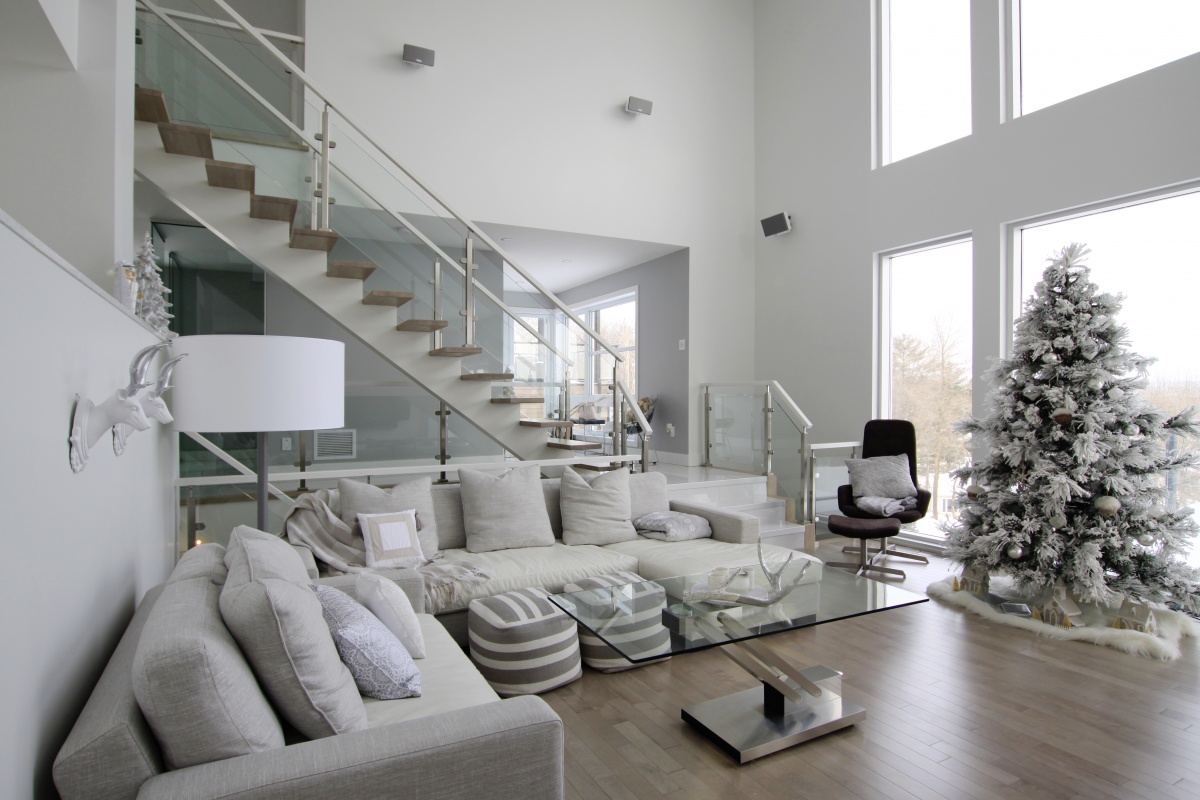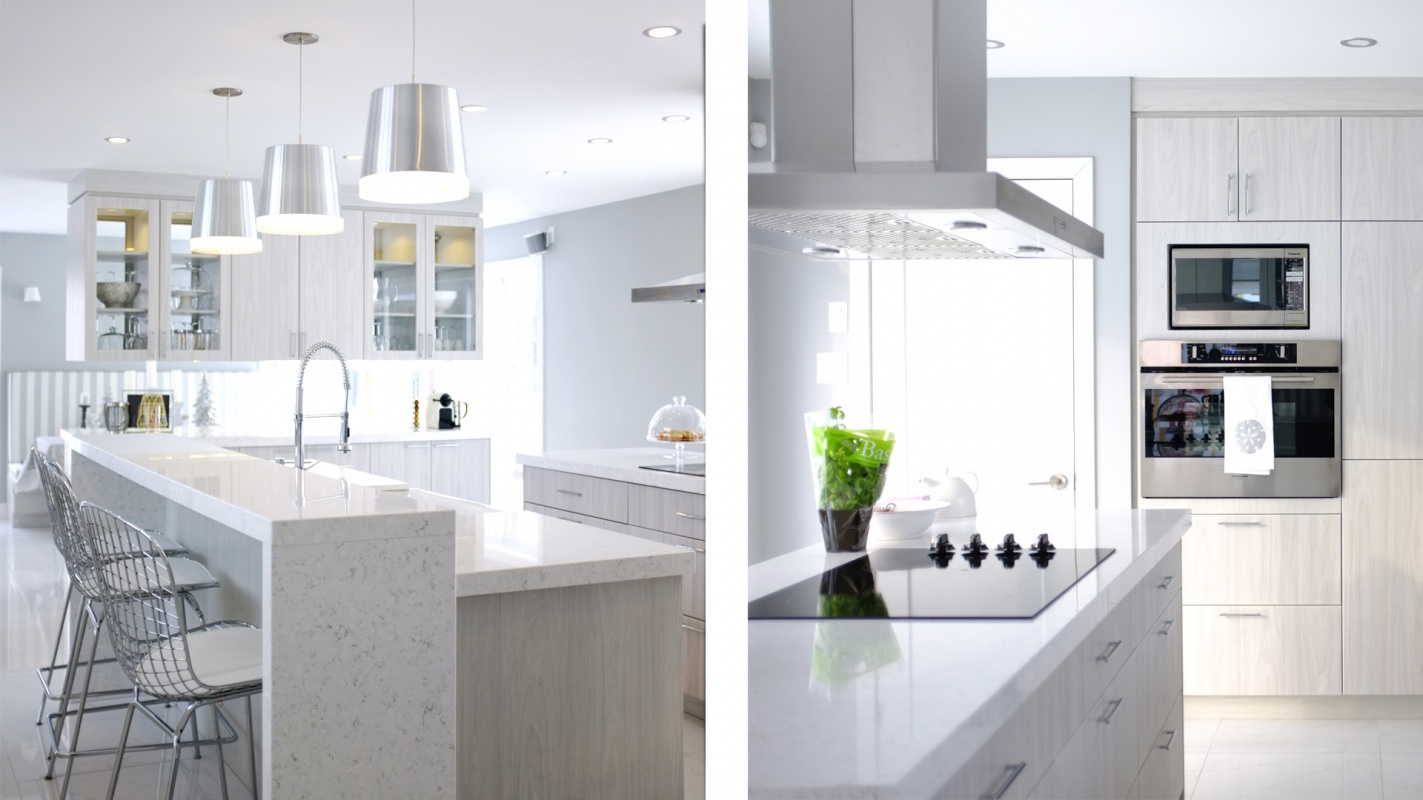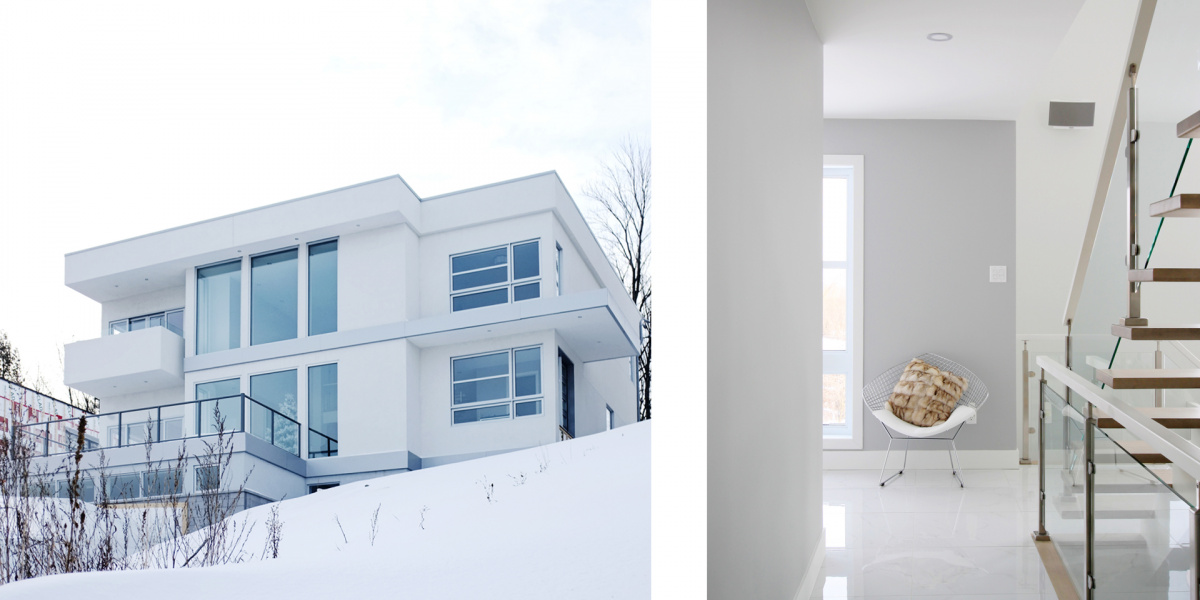 Other projects « residential / hospitality »